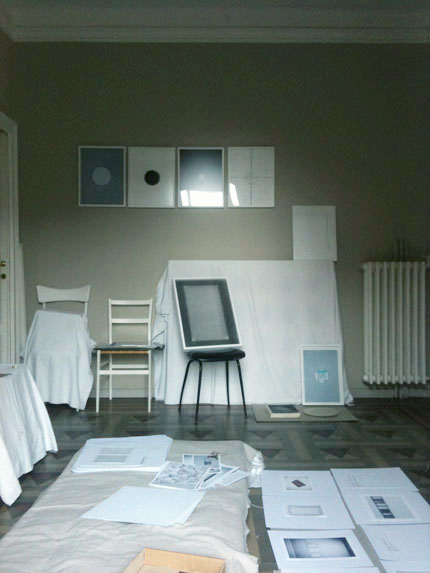 Andrea Ferrari (born 1970) lives in Milan, where he graduated in philosophy. He is a self-taught photographer and has an impressive career in publishing and design photography. This backgroung let him to develop several strands in his visual research, throught a multidisciplinary approach.
Over the past few years, Andrea Ferrari has primarily concentrated on three bodies of work, each of which has continued to develop over time: Wild Window (2007-2014) – The pictures included in this envelope (2012-13) – Hidden Paper (2010-present)
His photographic practice is conceived as an investigation on language across abstract and figurative topics. This approach combines different subjects and every research entail a unique production technique.
As noted by Quentin Bajac "Andrea Ferrari surely believes, (…) that reality needs to be read like hieroglyphics and that photographic language can also help in deciphering these symbols. Photography to him is a conscious, reflective practice of a system of signs and (…) is linked to semiology, the analysis of signs."
The pictures included in this envelope is Andrea Ferrari's first major publication. Previously shortlisted in 2013 for the European Publisher Award and later for the Kassel Dummy Award, the book is now being published by Kerher Verlag.